Economic
Last Update: 04-Oct-18 10:27 ET
Factory Orders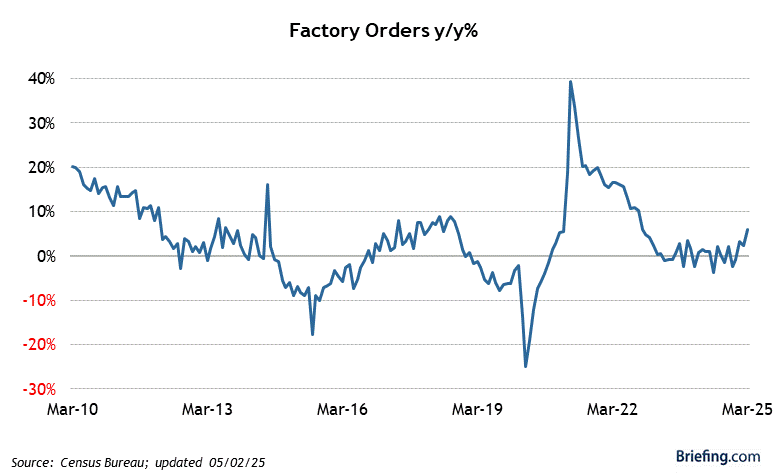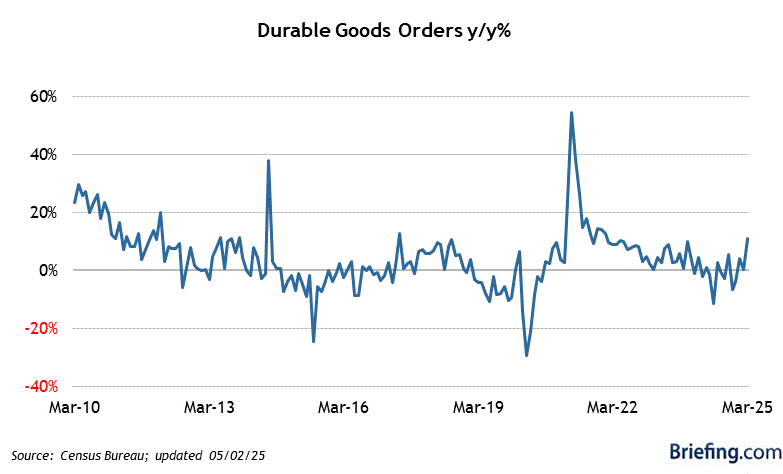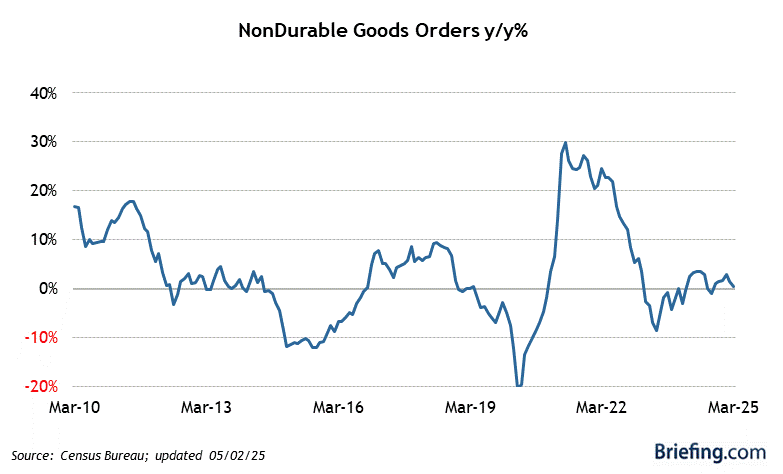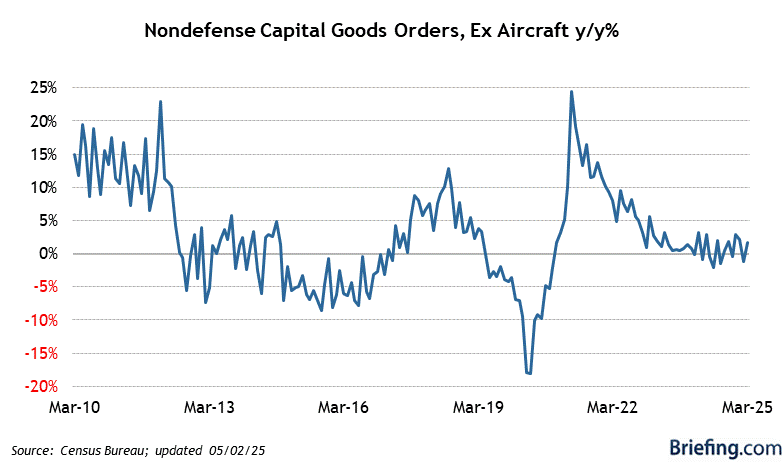 Highlights
Factory orders increased 2.3% in August (Briefing.com consensus +1.8%) following an upwardly revised 0.5% decline (from -0.8%) in July.
Excluding transportation, orders were up just 0.1% after increasing 0.1% in July.
Key Factors
Shipments of nondefense capital goods excluding aircraft -- the component that factors into GDP forecasts -- declined 0.2%, versus the 0.1% increase reported in the Advance Durable Orders report.
Total shipments in August for all manufacturing industries were up 0.5% after being unchanged in July.
Orders for durable goods jumped 4.4% in August after declining 1.2% in July.
Nondurable goods orders were up 0.2% following a 0.1% increase in July.
The inventory-to-shipments ratio decreased to 1.34 from 1.35 in July.
Big Picture
The key takeaway from the report is that there wasn't much strength in factory orders outside transportation equipment; moreover, a downward revision to shipments of nondefense capital goods excluding aircraft will detract from Q3 GDP growth estimates.
| Category | AUG | JUL | JUN | MAY | APR |
| --- | --- | --- | --- | --- | --- |
| Factory Orders | 2.3% | -0.5% | 0.6% | 0.4% | -0.4% |
| Less Defense | 1.3% | -0.2% | 0.9% | -0.1% | -0.6% |
| Durable Goods | 4.4% | -1.2% | 0.9% | -0.3% | -1.0% |
| Nondurable Goods | 0.2% | 0.1% | 0.4% | 1.1% | 0.3% |
| Unfilled Factory Orders | 0.9% | 0.1% | 0.4% | 0.5% | 0.6% |
| Factory Shipments | 0.5% | 0.0% | 1.0% | 0.6% | 0.1% |
| Factory Inventories | -0.1% | 0.8% | 0.2% | 0.2% | 0.4% |
| Inventory/Shipment Ratio | 1.34 | 1.35 | 1.34 | 1.35 | 1.35 |