Economic
Last Update: 07-Nov-18 15:20 ET
Consumer Credit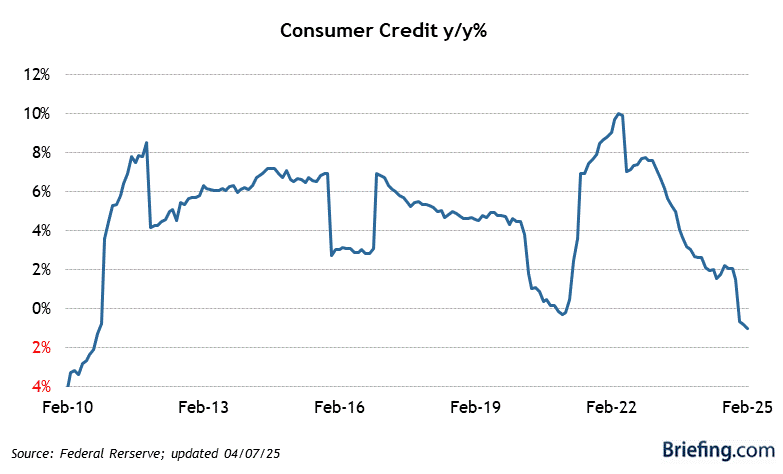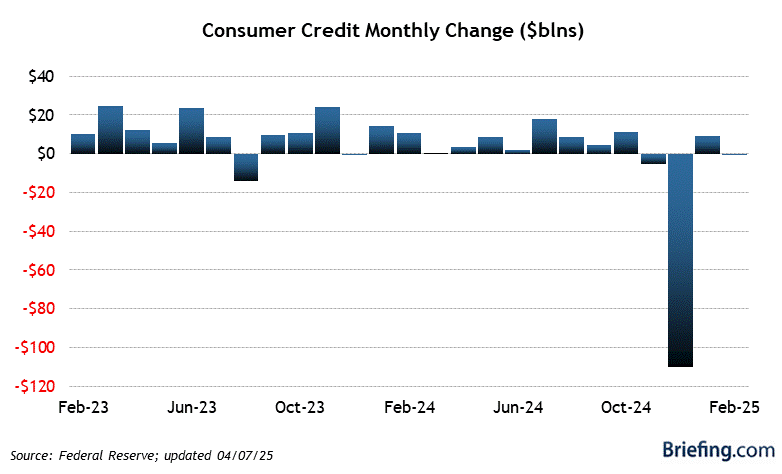 Highlights
Total outstanding consumer credit increased by $11.0 billion in September after increasing an upwardly revised $22.8 billion (from $20.1 billion) in August.
Key Factors
The jump in consumer credit was driven entirely by nonrevolving credit, which increased by $11.2 billion to $2908.9 billion.
Revolving credit decreased by $0.3 billion to $1041.1 billion.
Consumer credit increased at a seasonally adjusted annual rate of 3.25% in September.
Big Picture
The key takeaway from the report is that it reflects a deceleration in credit expansion that could contribute to concerns about the U.S. economy hitting/nearing peak growth.
| Category | SEP | AUG | JUL | JUN | MAY |
| --- | --- | --- | --- | --- | --- |
| Total Credit | $10.9B | $22.9B | $17.5B | $5.5B | $22.2B |
| Revolving | $-0.3B | $4.6B | $1.1B | -$0.7B | $8.6B |
| Nonrevolving | $11.2B | $18.3B | $16.3B | $6.2B | $13.6B |