Economic
Last Update: 21-May-19 13:09 ET
Consumer Credit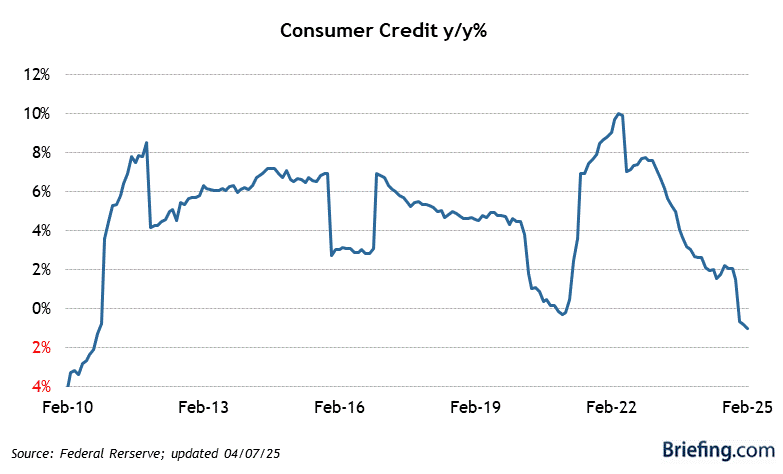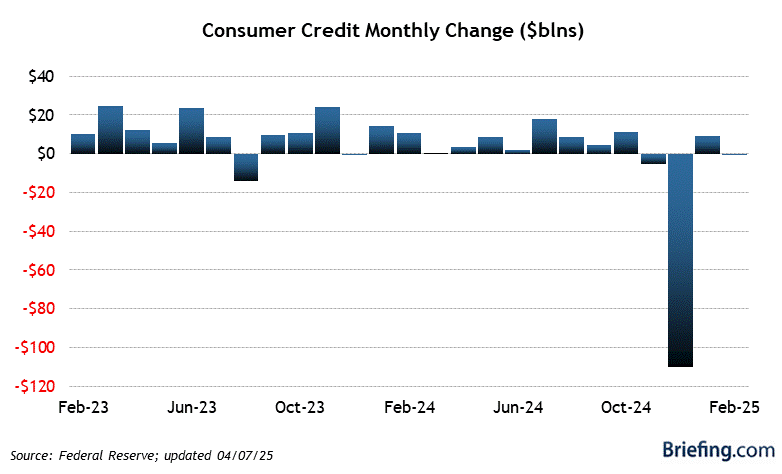 Highlights
Total outstanding consumer credit increased by $10.3 billion in March (Briefing.com consensus $17.0 billion) after increasing an upwardly revised $15.4 billion (from $15.2 billion) in February.
Key Factors
Nonrevolving credit increased by $12.4 billion in March to $2,994.9 billion.
Revolving credit decreased by $2.2 billion to $1,057.2 billion.
Consumer credit increased at a seasonally adjusted annual rate of 4.25% during the first quarter. Revolving credit increased at an annual rate of 1.50%, while nonrevolving credit increased at an annual rate of 5.25%.
Big Picture
The key takeaway from the report is that the increase in consumer credit in March was driven entirely by nonrevolving credit, like car loans and student loans.
| Category | MAR | FEB | JAN | DEC | NOV |
| --- | --- | --- | --- | --- | --- |
| Total Credit | $10.3B | $15.5B | $17.2B | $12.2B | $21.7B |
| Revolving | -$2.2B | $3.1B | $2.8B | $-2.6B | $7.0B |
| Nonrevolving | $12.5B | $12.4B | $14.4B | $14.8B | $14.7B |