Economic
Last Update: 10-Aug-18 09:24 ET
CPI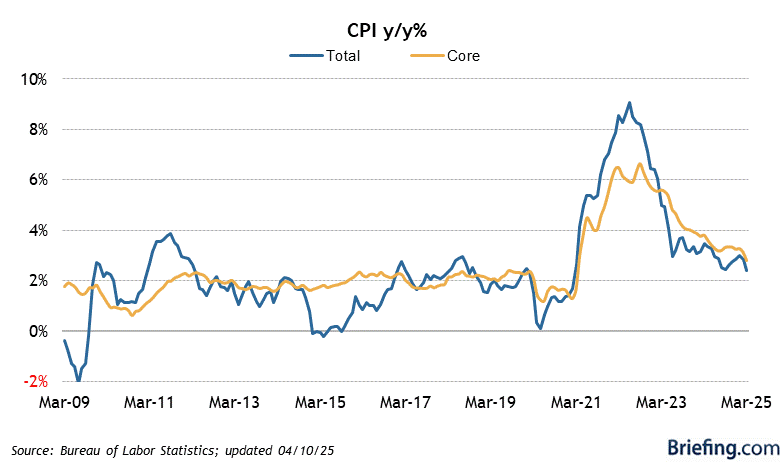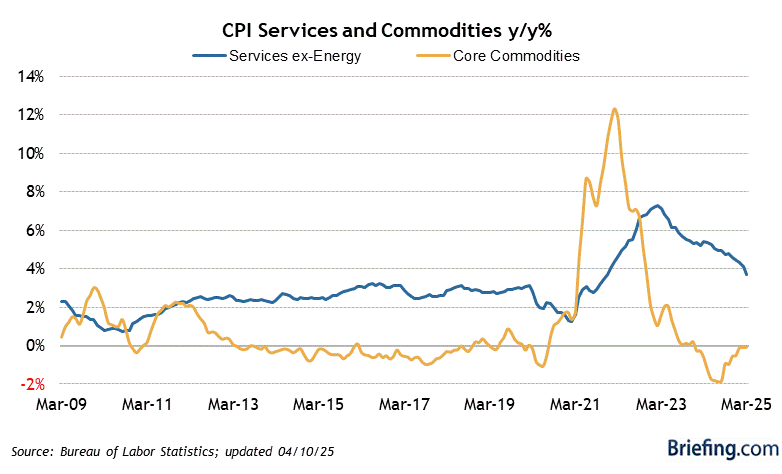 Highlights
Total CPI increased 0.2% in July (Briefing.com consensus +0.2%) while core-CPI, which excludes food and energy, also increased 0.2% (Briefing.com consensus +0.2%).
Key Factors
The monthly gains left CPI up 2.9% year-over-year, unchanged from June, and core CPI up 2.4%, which is the largest 12-month increase since the period ending September 2008.
A 0.3% increase in the shelter index accounted for nearly 60% of the monthly increase in the all items index.
The food index increased 0.1%.
The energy index declined 0.5%.
The used cars and trucks index jumped 1.3% on the heels of a 0.7% increase in June.
Big Picture
The key takeaway from the report is that consumer inflation trends are running above the Federal Reserve's longer-run inflation target, which will keep the Federal Reserve inclined to raise the target range for the fed funds rate.
| Category | JUL | JUN | MAY | APR | MAR |
| --- | --- | --- | --- | --- | --- |
| All Items | 0.2% | 0.1% | 0.2% | 0.2% | -0.1% |
| Food and Beverages | 0.1% | 0.2% | 0.0% | 0.3% | 0.1% |
| Housing | 0.2% | 0.0% | 0.2% | 0.3% | 0.3% |
| Equivalent Rent | 0.3% | 0.3% | 0.2% | 0.3% | 0.3% |
| Apparel | -0.3% | -0.9% | 0.0% | 0.3% | -0.6% |
| Transportation | 0.3% | 0.4% | 0.4% | 0.2% | -1.2% |
| Vehicles | 0.7% | 0.6% | -0.1% | -0.9% | -0.1% |
| Motor Fuel | -0.6% | 0.5% | 1.7% | 3.0% | -4.9% |
| Medical Care | -0.2% | 0.4% | 0.2% | 0.1% | 0.4% |
| Educ and Commun | 0.2% | 0.2% | 0.4% | 0.0% | -0.2% |
| Special Indices | | | | | |
| Core | 0.2% | 0.2% | 0.2% | 0.1% | 0.2% |
| Energy | -0.5% | -0.3% | 0.9% | 1.4% | -2.8% |
| Services | 0.3% | 0.1% | 0.2% | 0.1% | 0.2% |