Economic
Last Update: 12-Aug-20 09:36 ET
CPI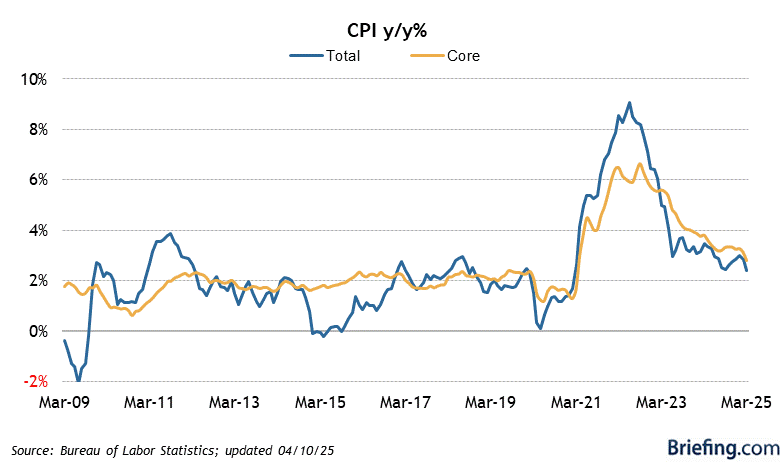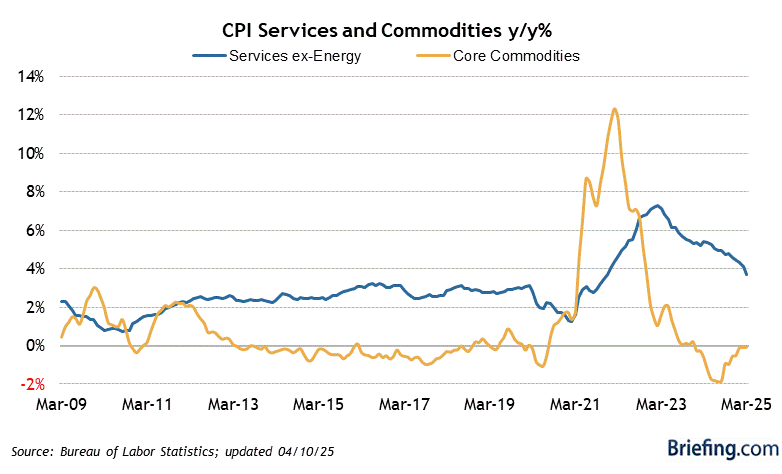 Highlights
The Consumer Price Index (CPI) for July increased 0.6% m/m (Briefing.com consensus 0.3%) following a 0.6% increase in June.
Excluding food and energy, CPI rose 0.6% m/m (Briefing.com consensus 0.2%) after a 0.2% increase in June.
Key Factors
The gasoline index showed the biggest increase for the second month in a row, rising 5.6% in July after a 12.3% jump in June. This led to a 2.5% increase in the broader energy index.
The food index decreased 0.4% in July after increasing 0.6% in June. The food at home index fell 1.1%.
The apparel index rose 1.1%, recording its second consecutive increase.
The shelter index rose 0.2% with indexes for rent and owners' equivalent rent rising 0.2% apiece.
Big Picture
The key takeaway from the report is that while it followed in the footsteps of yesterday's hotter than expected PPI report, it is unlikely to have significant policy implications, since the Fed has made it clear that discussions about a rate hike are not being conducted at this time.
| Category | JUL | JUN | MAY | APR | MAR |
| --- | --- | --- | --- | --- | --- |
| All Items | 0.6% | 0.6% | -0.1% | -0.8% | -0.4% |
| Food and Beverages | -0.4% | 0.6% | 0.7% | 1.4% | 0.3% |
| Housing | 0.3% | 0.2% | 0.2% | 0.0% | 0.0% |
| Equivalent Rent | 0.2% | 0.1% | 0.3% | 0.2% | 0.3% |
| Apparel | 1.1% | 1.7% | -2.3% | -4.7% | -2.0% |
| Transportation | 2.9% | 2.5% | -1.8% | -5.9% | -2.9% |
| Vehicles | 1.3% | -0.2% | 0.0% | -0.3% | -0.1% |
| Motor Fuel | 5.6% | 12.3% | -3.5% | -20.6% | -10.5% |
| Medical Care | 0.4% | 0.4% | 0.5% | 0.4% | 0.4% |
| Educ and Commun | 1.1% | -0.1% | 0.1% | 0.1% | 0.1% |
| Special Indices | | | | | |
| Core | 0.6% | 0.2% | -0.1% | -0.4% | -0.1% |
| Energy | 2.5% | 5.1% | -1.8% | -10.1% | -5.8% |
| Services | 0.6% | 0.2% | 0.0% | -0.3% | -0.1% |