Economic
Last Update: 12-Sep-19 09:17 ET
CPI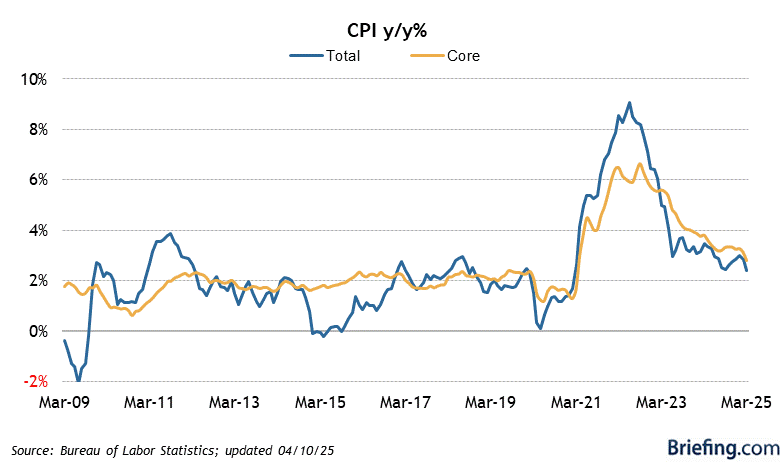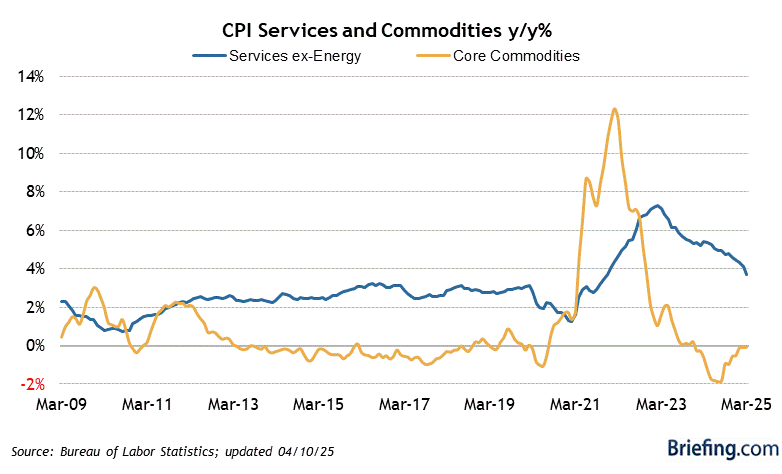 Highlights
Total CPI for August increased 0.1% m/m, as expected, while core CPI, which excludes food and energy, rose a stronger-than-expected 0.3% (Briefing.com consensus +0.2%).
The monthly changes left total CPI up 1.7% yr/yr, versus 1.8% in July, and core CPI up 2.4% (largest 12-month increase since July 2018), versus 2.2% in July.
Key Factors
The energy index fell 1.9% in August, yet that was offset by a 0.2% increase in the shelter index, a 0.7% increase in the medical care index, and a 1.1% increase in the used cars and trucks index.
The food index was unchanged in August, pressured by a 0.2% decline in the index for food at home.
Big Picture
The key takeaway from the report is that it shows budding inflation pressure in core CPI that is apt to keep policy hawks at the Fed squawking about not needing to be overly aggressive with rate cuts at this time.
| Category | AUG | JUL | JUN | MAY | APR |
| --- | --- | --- | --- | --- | --- |
| All Items | 0.1% | 0.3% | 0.1% | 0.1% | 0.3% |
| Food and Beverages | 0.0% | 0.1% | 0.1% | 0.3% | -0.1% |
| Housing | 0.1% | 0.3% | 0.3% | 0.1% | 0.3% |
| Equivalent Rent | 0.2% | 0.2% | 0.3% | 0.3% | 0.3% |
| Apparel | 0.2% | 0.4% | 1.1% | 0.0% | -0.8% |
| Transportation | -0.6% | 0.8% | -0.7% | -0.3% | 1.2% |
| Vehicles | 0.3% | 0.2% | 0.6% | -0.5% | -0.4% |
| Motor Fuel | -3.5% | 2.5% | -3.6% | -0.5% | 5.7% |
| Medical Care | 0.7% | 0.5% | 0.3% | 0.3% | 0.3% |
| Educ and Commun | 0.0% | 0.2% | 0.1% | 0.1% | 0.1% |
| Special Indices | | | | | |
| Core | 0.3% | 0.3% | 0.3% | 0.1% | 0.1% |
| Energy | -1.9% | 1.3% | -2.3% | -0.6% | 2.9% |
| Services | 0.2% | 0.3% | 0.2% | 0.1% | 0.3% |