January ISM Index
Updated 01-Feb-07 10:34 ET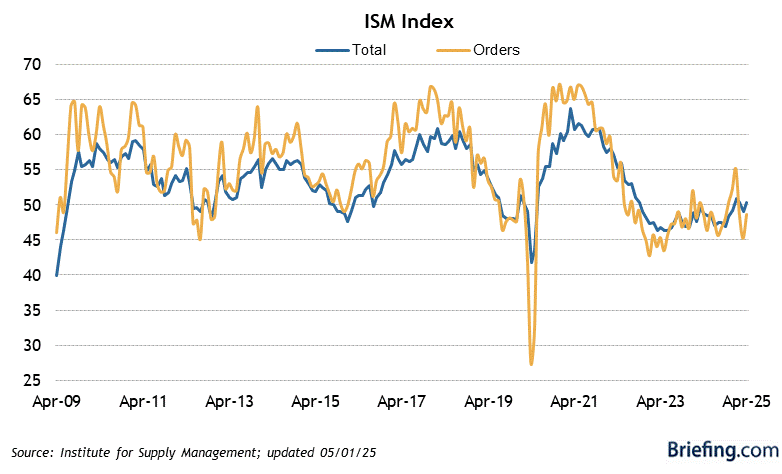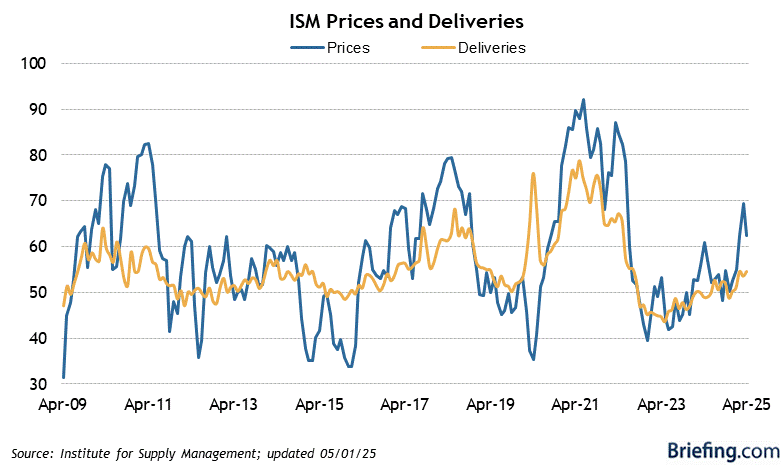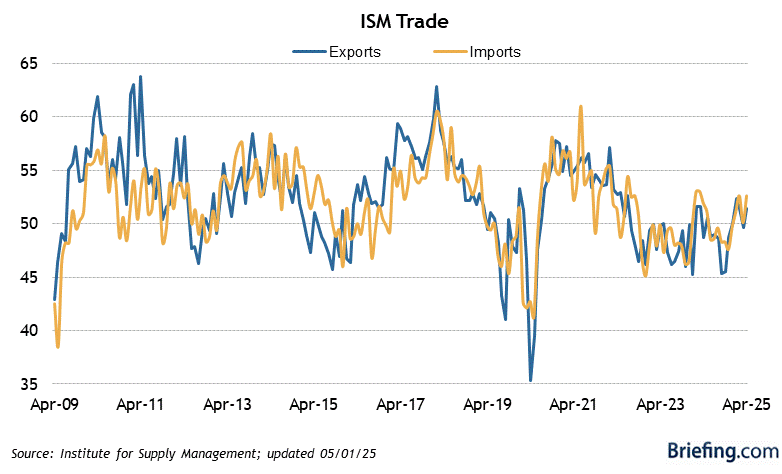 Highlights
January ISM national manufacturing survey 49.3 (-2.1 pts).
Key Factors
A sub 50 level reflects contraction in manufacturing activity.
The sub 50 level in November was revised to an improved 49.9. Two declines in three months heightens the caution.
New orders held above 50 (50.3) after a slip to 49.7 in November.
Production fell back below 50 (49.6) after a lower level in November.
The drags are inventories (39.9), order backlogs (43.5) and employment with the last three months below 50.
Prices paid remained tame at 53 after 2 of the prior 3 months below 48.
Actual factory orders and industrial production showed stronger growth at year end. Large inventories need to be worked down.
2007 production expected to rebound with business confidence and capital investment
Big Picture
Stalled demand given slowed business investment and the resulting effects from the struggling auto and housing sectors left the ISM index below a neutral 50 in November and to a lower level in January. Business investment has some supportive fundamentals -- cash loaded balance sheets and a high capacity utilization rates urging continued labor saving investment -- but weakened business confidence in Q3 stalled order growth. Business confidence rose in Q4 with further gains expected in 2007 given the strengthening economy. We expect manufacturing activity to grow with the lift in confidence and the resulting return of capital investment as sectoral difficulties in autos and housing lighten.
| Category | Jan | Dec | Nov | Oct | Sep |
| --- | --- | --- | --- | --- | --- |
| Total Index | 49.3 | 51.4 | 49.9 | 51.5 | 52.7 |
| Orders | 50.3 | 51.9 | 49.7 | 52.1 | 54.2 |
| Production | 49.6 | 52.4 | 49.3 | 52.7 | 54.9 |
| Employment | 49.5 | 49.4 | 48.9 | 50.6 | 49.6 |
| Deliveries | 52.7 | 53.3 | 52.8 | 50.6 | 54.1 |
| Inventories | 39.9 | 48.5 | 49.1 | 49.3 | 47.1 |
| Export Orders | 52.5 | 54.3 | 56.9 | 57.8 | 55.3 |
| Prices paid (not seas adj) | 53.0 | 47.5 | 53.5 | 47.0 | 61.0 |