Economic
Last Update: 04-Dec-13 10:26 ET
New Home Sales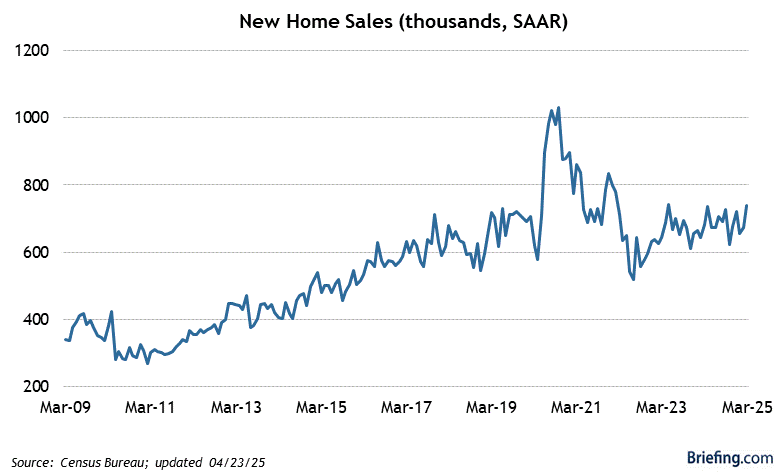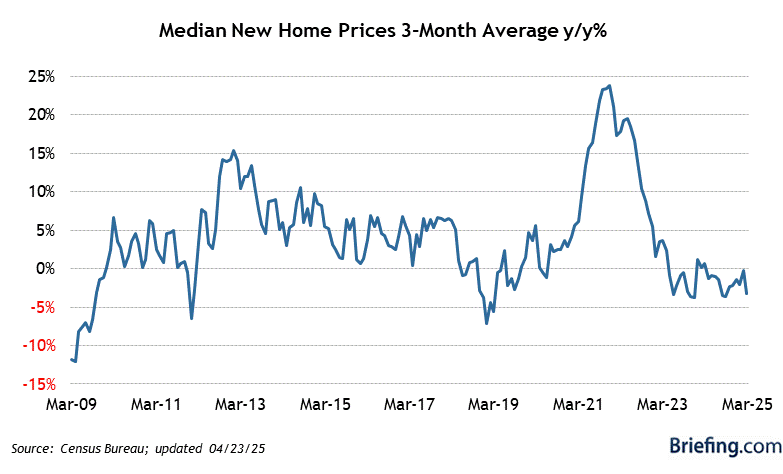 Highlights
After a disappointing September, new home sales increased from 354,000 to 444,000 in October. The Briefing.com consensus expected new home sales of 432,000 in September and 420,000 in October.
Key Factors
The government shutdown delayed the release of the new home sales data for September, which made it very difficult to predict the October gain.
There is no doubt that demand spiked in October. However, levels simply returned to the average for January to June. This was not a strengthening in the overall housing market but the end of a late-summertime lull.
Supply at current sales levels fell to 4.9 months in October from 6.4 months in September. Normal periods of housing sales activity generally support 6.0 months' inventory. The dip continues to show that inventory levels are tight, but not as constrained as they were throughout 2012 and the early parts of 2013.
Still, inventories support an acceleration in home construction.
Median prices fell 0.6% y/y in October to $245,800. That was the first decline since June 2012.
Big Picture
As affordability conditions worsen, growth in new home sales will be difficult to come by unless new home prices continue to trend down.
| Category | OCT | SEP | AUG | JUL | JUN |
| --- | --- | --- | --- | --- | --- |
| Total Sales | 444K | 354K | 379K | 373K | 450K |
| Inventory (months) | 4.9 | 6.4 | 5.6 | 5.5 | 4.3 |
| Median Price Y/Y | -0.6% | 1.1% | 2.1% | 10.4% | 11.7% |