Economic
Last Update: 25-Aug-14 10:27 ET
New Home Sales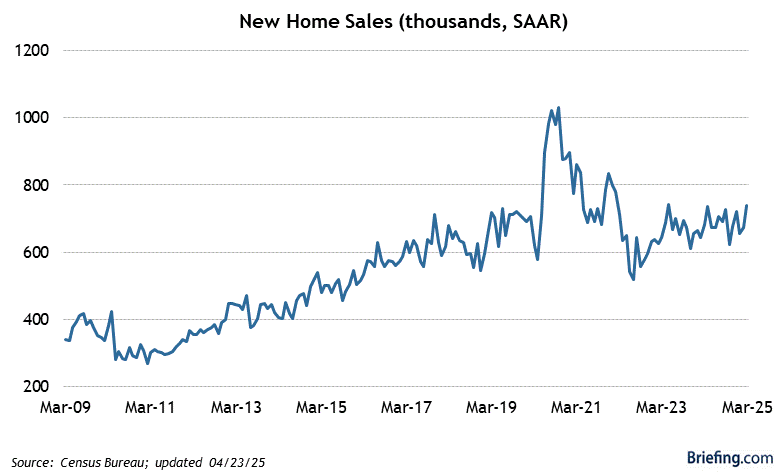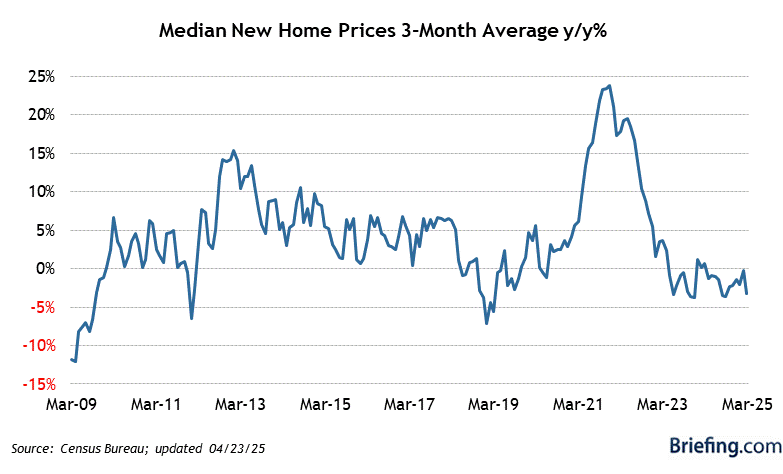 Highlights
New home sales declined 2.4% in July to 412,000 from an upwardly revised 422,000 (from 406,000) in June. The Briefing.com consensus expected new home sales to increase to 427,000.
Key Factors
While sales were a disappointment, demand in July - after taking into account the June revision - was in-line with recent trends. Since January, the 12-month moving average has averaged 426,000 each month. The drop in monthly sales in July brought the moving average to exactly 426,000.
The median price increased 2.9% y/y in July to $269,800.
The only region that saw an increase in demand in July came from the South (+8.1%). Sales fell 30.8% in the Northeast, 15.2% in the West, and 8.8% in the Midwest.
Inventory levels increased 4.1% to 205,000 and represented a 6.0 months' supply. Most of the increase in inventories came from units currently under construction. As builders complete these homes, a lack of sales growth could push homebuilders to reduce prices in order to move empty stock.
Big Picture
The 12-month moving average has not deviated from its flat trend all year. There is no sign of growing demand in the new home sector.
| Category | JUL | JUN | MAY | APR | MAR |
| --- | --- | --- | --- | --- | --- |
| Total Sales | 412K | 422K | 454K | 413K | 403K |
| Inventory (months) | 6.0 | 5.6 | 5.1 | 5.5 | 5.7 |
| Median Price Y/Y | 2.9% | 7.8% | 8.7% | -1.7% | 9.6% |