Economic
Last Update: 26-May-15 10:27 ET
New Home Sales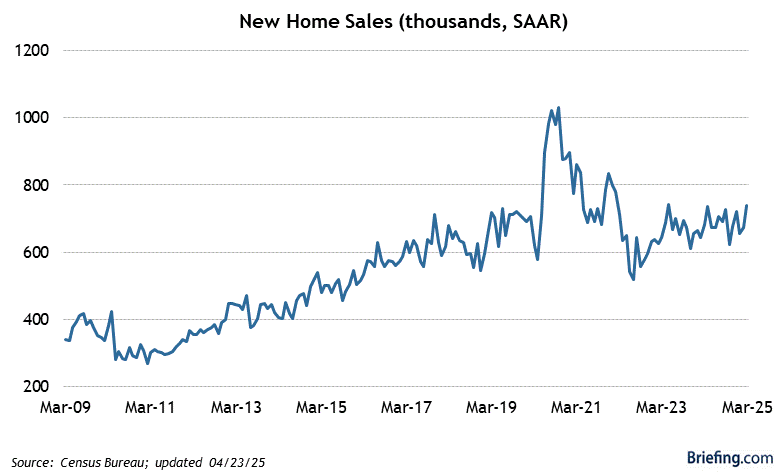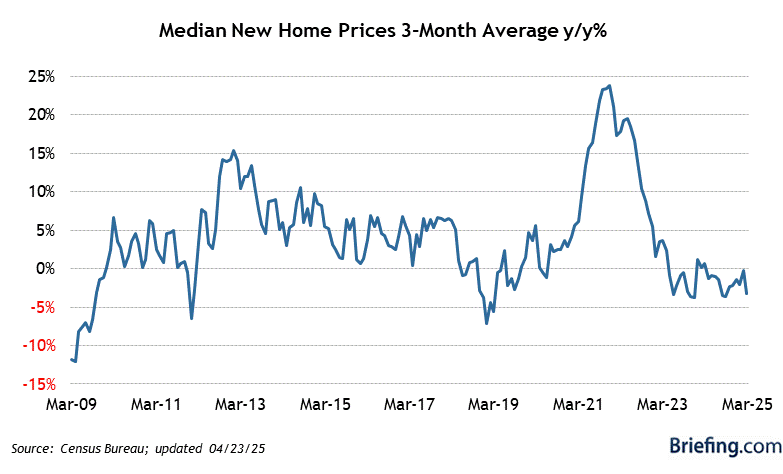 Highlights
New home sales increased 6.8% in April to 517,000 from an upwardly revised 484,000 (from 481,000) in March. The Briefing.com Consensus expected new home sales to increase to 510,000.
Key Factors
Sales topped 500,000 for the third time in the first four months of 2015. Trends are significantly stronger than they were at this time in 2014, when an average of only 421,000 homes were sold each month.
Sales growth was the strongest in the Midwest (+36.8%), which offset declines in both the Northeast (-5.6%) and West (-2.3%).
Supply problems continue to plague the sector. During normal periods of buying and selling, supply usually runs at about 6 months' at the current sales pace. Lackluster construction growth during the recovery has pushed the supply rate down to 4.8 months.
The median new home sales price increased 8.3% y/y to $297,300.
Big Picture
New home demand has accelerated from 2013 and 2014 levels.
| Category | APR | MAR | FEB | JAN | DEC |
| --- | --- | --- | --- | --- | --- |
| Total Sales | 517K | 484K | 538K | 521K | 495K |
| Inventory (months) | 4.8 | 5.1 | 4.6 | 4.8 | 5.1 |
| Median Price Y/Y | 8.3% | 1.1% | 8.8% | 8.2% | 9.6% |