Economic
Last Update: 28-Aug-15 18:15 ET
New Home Sales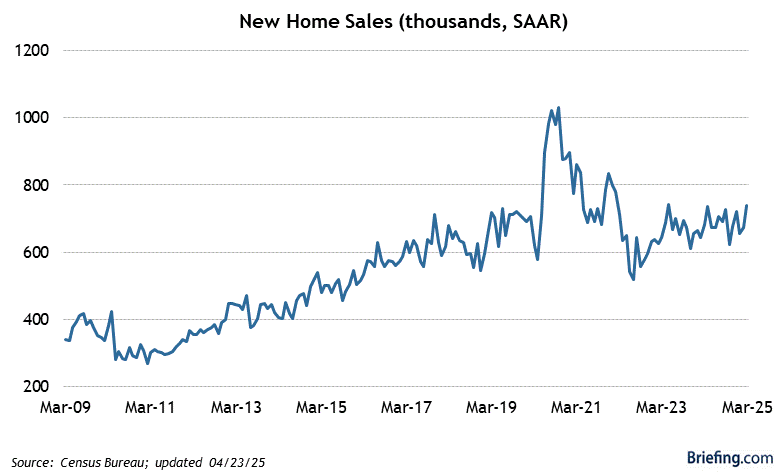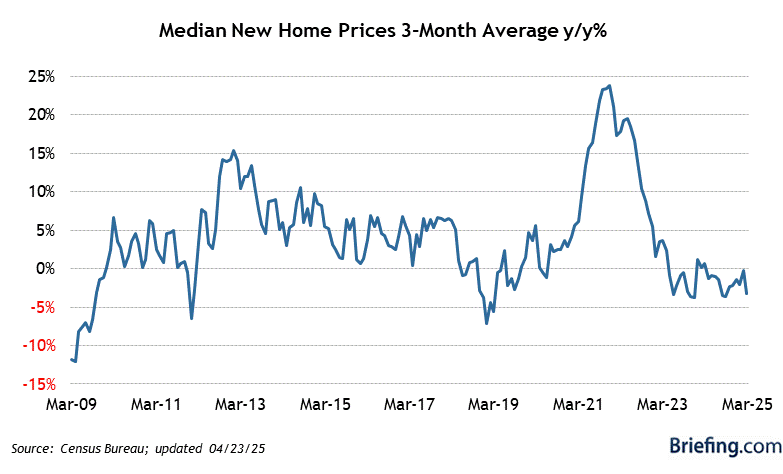 Highlights
New home sales increased 5.4% in July to 507,000 from a downwardly revised 481,000 (from 482,000) in June. The Briefing.com Consensus expected new home sales to increase to 511,000.
Key Factors
After starting the year on a tear, new home sales have settled into a range of around 500,000 per month since March. That's way up from the 437,000 homes sold in 2014, but we are not seeing an acceleration in demand trends that a recovering market would have expected by now.
Gains were reported in the Northeast (23.1%), West (6.7%), and South (5.8%). Sales declined 6.9% in the Midwest.
Inventory levels inched up 1.9% to 218,000. That represents a 5.2 months' supply at the current sales rate, down from a 5.3 months' supply in June. Inventories are typically maintained at a 6 months' supply during normal selling periods.
The median existing home price increased 2.0% y/y to $285,900.
Big Picture
While sales are still trending above 2013 and 2014 levels, we haven't seen the clear move higher that would indicate a normalizing market.
| Category | JUL | JUN | MAY | APR | MAR |
| --- | --- | --- | --- | --- | --- |
| Total Sales | 507K | 481K | 521K | 508K | 485K |
| Inventory (months) | 5.2 | 5.3 | 4.8 | 4.9 | 5.1 |
| Median Price Y/Y | 2.0% | -3.3% | -0.6% | 6.6% | 3.9% |