Economic
Last Update: 24-Oct-14 10:53 ET
New Home Sales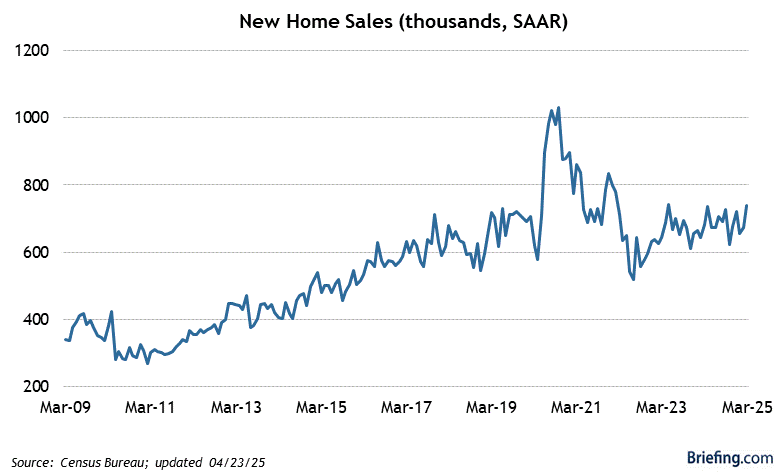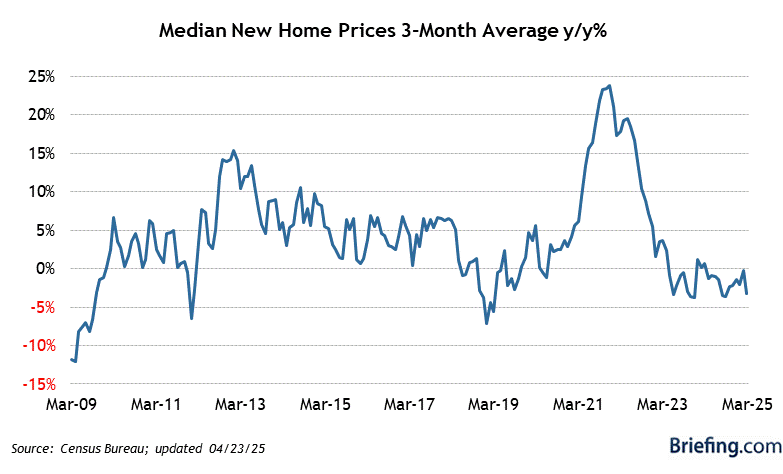 Highlights
New home sales increased 0.2% in September to 467,000 from a downwardly revised 466,000 (from 504,000) in August. The Briefing.com consensus pegged new home sales at 475,000 in September.
Key Factors
The downward revision to the August sales data was exceptionally large and removed what was thought to have been the best performing sales month since May 2008.
After increasing 28.1% in August, sales in the West fell 8.9% to 112,000 in September. Sales in the Northeast were flat. Gains were registered in both the Midwest (12.3%) and South (2.0%).
Inventory levels remain stressed. While the overall size of inventories increased 1.5% to 207,000, the months' supply at the current sales pace was unchanged at 5.3 months. A 6 months' supply is considered normal.
New home prices fell 4.0% y/y to 259,000. That was the first year-over-year price decline since April, and the largest decline since falling 7.7% in January 2012. The drop in price likely reduced the new home price premium, which would increase affordability conditions for the sector.
Big Picture
Even after factoring in the large revision to the August sales data, new home demand over the last couple of months as accelerated from its previous flat trend.
| Category | SEP | AUG | JUL | JUN | MAY |
| --- | --- | --- | --- | --- | --- |
| Total Sales | 467K | 466K | 404K | 409K | 458K |
| Inventory (months) | 5.3 | 5.3 | 6.0 | 5.8 | 5.0 |
| Median Price Y/Y | -4.0% | 12.3% | 8.8% | 10.5% | 8.3% |