Economic
Last Update: 06-Jan-15 11:17 ET
Factory Orders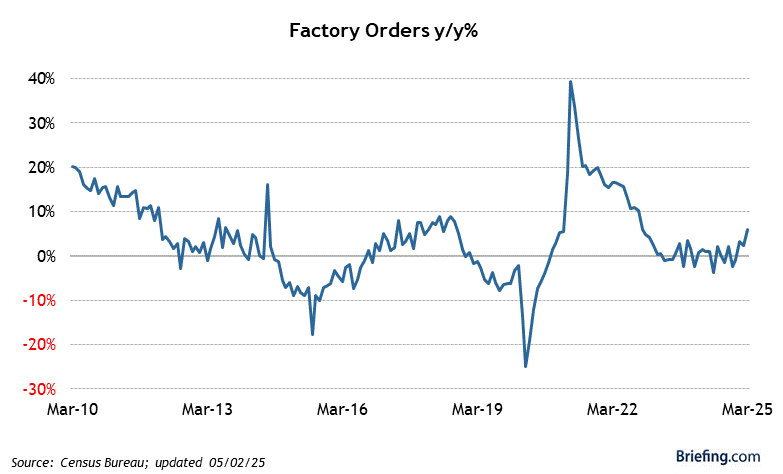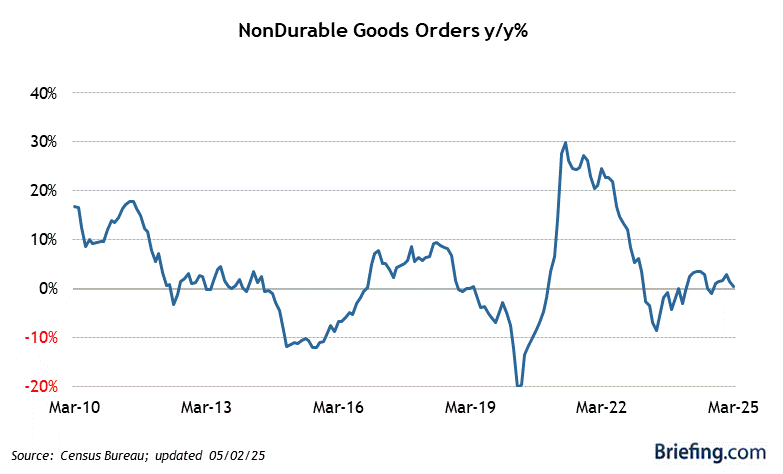 Highlights
Factory orders declined 0.7% in November. That was worse than the Briefing.com consensus estimate, which called for a 0.4% decline. There was no revision to factory orders for October, which also declined 0.7%.
Key Factors
Orders for durable goods declined 0.9%, which was more than a previously reported 0.7% decline.
Nondurable goods orders, meanwhile, declined 0.5%.
Excluding transportation, orders declined 0.6% versus a previously reported 0.4% decline.
Shipments, which factor into GDP growth, declined 0.6% in November on top of a 0.9% decline in October.
Big Picture
November marked the fourth straight month of declines in factory orders.
| Category | NOV | OCT | SEP | AUG | JUL |
| --- | --- | --- | --- | --- | --- |
| Factory Orders | -0.7% | -0.7% | -0.5% | -10.0% | 10.5% |
| Less Defense | -0.4% | -1.2% | -0.6% | -10.3% | 11.3% |
| Durable Goods | -0.9% | 0.3% | -0.7% | -18.3% | 22.5% |
| Nondurable Goods | -0.5% | -1.6% | -0.2% | -0.4% | -0.8% |
| Unfilled Factory Orders | 0.4% | 0.5% | 0.4% | 0.6% | 5.3% |
| Factory Shipments | -0.6% | -0.9% | 0.1% | -1.1% | 1.4% |
| Factory Inventories | 0.1% | 0.1% | 0.2% | 0.1% | 0.0% |
| Inventory/Shipment Ratio | 1.32 | 1.31 | 1.30 | 1.30 | 1.29 |