Economic
Last Update: 23-Nov-15 17:57 ET
Factory Orders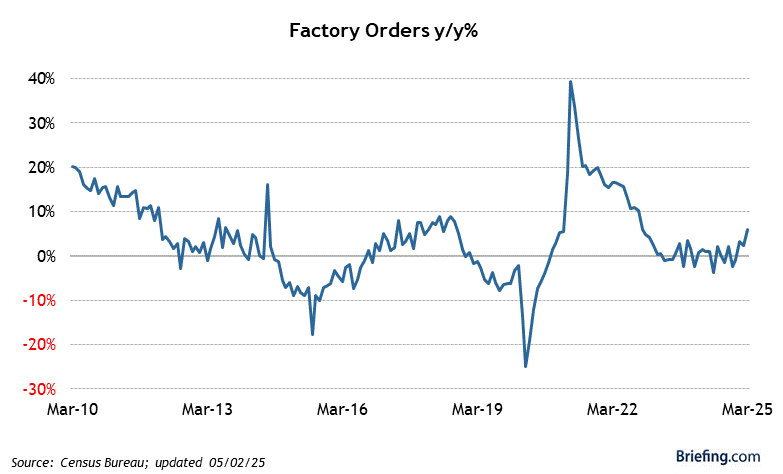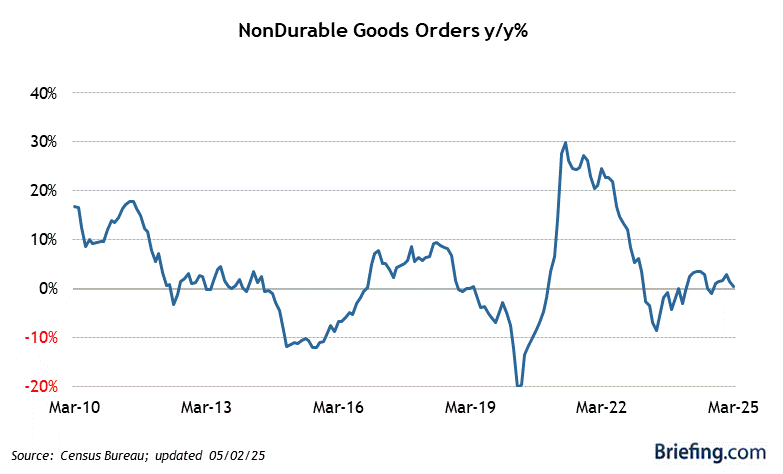 Highlights
Factory orders declined 1.0% in September on top of a downwardly revised 2.1% decline (from -1.7%) in August. The September reading was slightly weaker than the Briefing.com consensus estimate, which called for a 0.9% decline.
Key Factors
The report showed new orders for durable goods declined 1.2%, which was in-line with the advance release in the prior week's Durable Orders report.
Excluding transportation, durable goods orders declined 0.6%, which was weaker than the 0.4% decline reported in the advance release.
Nondurable goods orders declined 0.8% after declining 1.3% in August.
Orders for nondefense capital goods excluding aircraft -- a proxy for business investment -- declined 0.1%. That was up from the 0.3% decline reported in the advance release. Shipments of these goods, which factor into GDP computations, increased 0.5% after declining 0.8% in August. That was unchanged from the advance release.
Big Picture
The weakness in the manufacturing sector continues to reflect the headwinds generated by a strong dollar, which has crimped export demand, and the drop in oil prices which has reduced demand for drilling equipment.
| Category | SEP | AUG | JUL | JUN | MAY |
| --- | --- | --- | --- | --- | --- |
| Factory Orders | -1.0% | -2.1% | 0.2% | 2.2% | -1.1% |
| Less Defense | -1.4% | -1.7% | -0.3% | 2.2% | -1.2% |
| Durable Goods | -1.2% | -2.9% | 1.9% | 4.1% | -2.3% |
| Nondurable Goods | -0.8% | -1.3% | -1.4% | 0.4% | 0.0% |
| Unfilled Factory Orders | -0.5% | -0.3% | 0.2% | 0.0% | -0.5% |
| Factory Shipments | -0.4% | -0.9% | -0.2% | 0.6% | -0.2% |
| Factory Inventories | -0.4% | -0.4% | -0.3% | 0.3% | 0.1% |
| Inventory/Shipment Ratio | 1.35 | 1.35 | 1.34 | 1.35 | 1.35 |